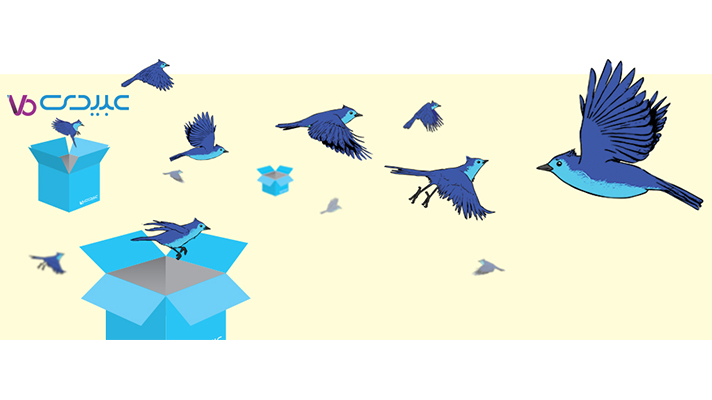 Magnificent Event Commemorates Seventy Years of Dr. Abidi's Services
Dr. Abidi's pharmaceutical brand, with the cooperation of the dnaunion group, held a magnificent ceremony at Vahdat Hall to commemorate seventy years of its services in the field of medicine and health. More than 860 pharmaceutical and health experts as well as some celebrities and famous movie figures were also present. The officials of Dr. Abidi Company with the cooperation of the companies affiliated to the dnaunion group — Eshareh Advertising Agency and A Brand Experience Agency (DMN) – had made an impressive planning and organized the event so efficiently that attracted the attention of audience from the very first moment.
At the entrance of Vahdat Hall boxes with the Abidi brand logo and an image of Dr. Abidi had been installed; boxes in blue color and in conformity with the organizational identity of Dr. Abidi pharmaceutical brand. The participants in this event after walking on the blue carpet entered the lobby which had been divided into different sections. In different parts of the hall, there were replicas of blue color birds that came out of the boxes and flew in the air as a sign of health. The decoration of another part resembled the office of Dr. Abidi. The guests who wished could attend the health stands and measure the level of their glucose and blood pressure.
Hamed Ayenehsaz, Public Relations Director of Dr. Abidi Pharmaceutical Company, speaking on the event held at Vahdat Hall on 1st of Esfand (February 20) said: "The event which was held not long ago, was in line with the campaign that Dr. Abidi Pharmaceutical Company has launched on the occasion of the 70th year of its foundation; an event about the latest innovative solutions from Dr. Abidi's pharmacy in the field of health and information dissemination among doctors and specialists. At this event Mr. Mohammad Reza Foroutan's music album was unveiled and the participants were informed of the latest achievements and the concept of quality in the pharmaceutical and health industry."
Ayehnehsaz further remarked: "Dr. Abidi's pharmaceutical campaign follows four main objectives and four groups of attendees have been taken into consideration in line with these targets. The main audience visited at the beginning of the campaign, were ordinary people and patients who used products of this brand. The second group, doctors and pharmaceutical experts will gradually become target in this campaign. Colleagues and their families as well as the government and relevant institutions are among the next audience we will contact later. For this group we have arranged a different plan."
He added: "This event can be considered a bridge between the first phase and the second phase of the campaign of Dr. Abidi, a campaign we have tried hard to advance accurately and according to the plan. To this end, Eshareh Advertising Agency as the executor and consultant has rendered outstanding assistance to us. Also, the effectiveness of the campaign will be measured stage by stage so that we could move in accordance with the program and will not get diverted from the main path. Goal orientation and order of the campaign are highly important; an order which makes the costs to be used correctly and for the main objective of the campaign."
Ayenehsaz, commenting on unveiling of Foroutan's music album said: "This album has been prepared with the subject of mental health and its lyrics have been composed by Dr. Afshin Yadollahi. Dr. Yadollahi is a psychologist who has entered the field of art as well. Therefore, unveiling of this album among doctors and specialists sounded an interesting idea."
Mr. Ayenehsaz, elaborating on the selection of the groups of audience in Dr. Abidi's campaign said: "In line with the campaign, in Abidi Company a committee called 'Abidi Committee 70' has been formed in which high-ranking officials and senior executives are present. The main objective of the Committee and the groups of audiences in this Committee has been determined at the beginning of the year. The Committee on the basis of pre-determined goals decided that doctors, specialists and people interested in culture and art be present in the event. Also, in line with the main slogan of the campaign – seventy years of service for health – other mottos and messages with the theme health and informing were taken into consideration and were put at the disposal of the participants. This way we were successful in publishing health messages in the virtual networks with the presence of the guests. At present photos of some of the participants together with the messages have been published on Instagram page of the company and we are planning for further publication of these photos which will happen soon."
At the end, Ayenehsaz added: "There are few companies that could have planned a campaign of such magnitude. Moreover, it can be said that in the field of pharmaceutical industry and health, Abidi Company has been a pioneer. In the meantime, the goal of Abidi Company has not been to introduce products and services. The main target has been dissemination of information about common non-communicable diseases such as hypertension, blood fat, diabetes, etc. and this event has focused on this topic."