What we do
At dnaunion, we believe that the sustainable development of our enterprise as a whole can only be achieved through considering the needs of our internal and external partners as whole. With this in mind, we endeavor to assist in creating satisfying and successful projects for our clients, while constantly seeking new opportunities and upside for our partners.
To achieve the above, we have devised a series of development programs – categorized and listed below: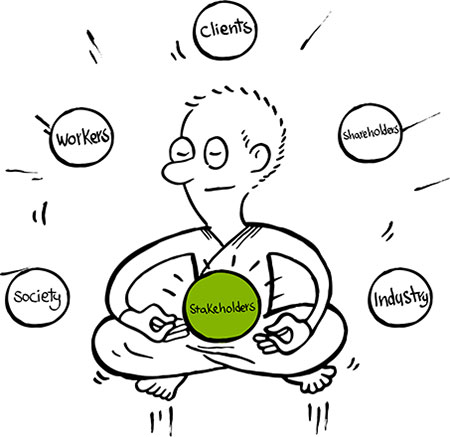 Sustaining profitability with each of our respective companies
We understand that profitability comes with sustainable growth and that pursuing borth in parallel is possible by these means:
Employing win-win business models
Innovation in providing services
Maintaining expectations of all stakeholders
Each respective company secures its sustainable profitable growth by planning, implementing, monitoring and reforming.
Expanding the group's basket of services
In response to the needs of the market, we increase our offerings a phased procedure:
Detecting market opportunities by constantly monitoring existing and potential customer needs as well as the activities of our competitors
Identifying and promoting internal talent as well as through recruitment
Creating models for innovative proactices based on needs and facilities, and/or revamping available services
18-months of support for new business ventures, until each becomes an independent company
Leadership and support for each respective company to achieve organizational maturity
By devising an annual program, we set organizational maturity goals for each of our companies by monitoring and evaluating their development through a five-step procedure.
Our evaluation metrics are:
Customer satisfaction
Employee satisfaction
Sustainable growth
Profitability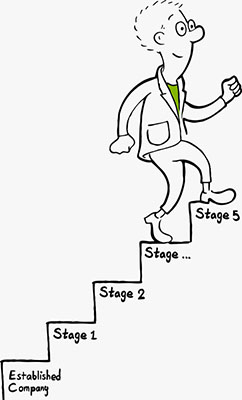 Creating shared services among the group
Where there are complementary needs, we assist in providing shared services between our companies, doing so with the aim of greater returns for clients, unlocking synergies, and cost management.
Some of these services include financial management, human resource solutions, information technology, and capacity building.
Each and every shared service is designed in such a way that its cost and implementation would not affect the company's independent operations.