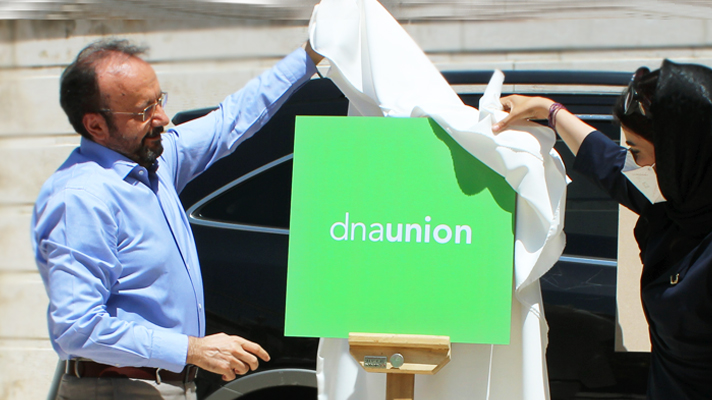 dnaunion corporate Identity has been regenerated
dnaunion organization displayed its regenerated corporate identity through an event in Ordibehesht, 1400. The corporate identity was first revised and published in 1390 and since brand regeneration is one of the most important features of brand development, the concern for updating and advancing the corporate identity in order to be presented as a developing and well-known brand in the market, was always there. This is one of the most significant revolutions in dnaunion corporate identity since it was first established. The dnaunion organization contains a group of companies in corporation with Dna. It has an international approach to present "Integrated marketing services" and the goal is to create competitive advantages in Iran's business environment.
The new identity was designed and conducted with the attendance of the dnaunion public relations group and 1001 Branding agency. Through the new identity, the organization logo was also reformed. An identity that presents the Dnaunion brand story properly. The story that goes back to the time when the organization's founders and senior directors envisioned the belief that marketing, advertisement and marketing researches play a key role in enduring and possessing a greater share of brands.
dnaunion has published the new identity features in two booklets for its members and from now on dnaunion companions will see Dnauinion with this identity.