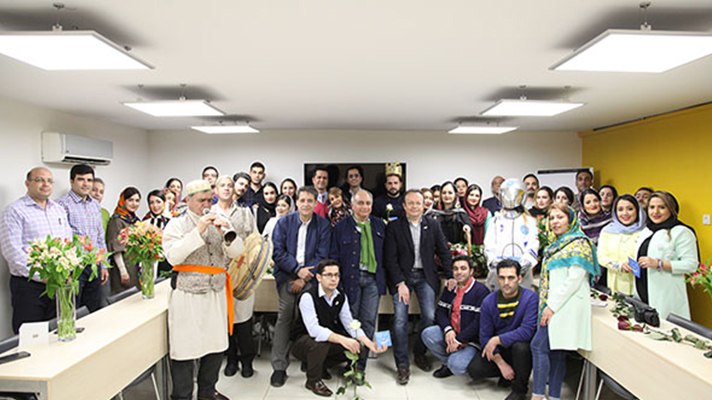 dnaunion Galaxy Stars Welcome Spring!
As the sound of music resonated throughout dnaunion galaxy, the stars gradually prepared to start the sensational New Year celebrations – festivities marked by the dnaunion group in quite different way this year compared to the years before. You could feel the difference from the very beginning arrangements were being made to hold the ceremony. Several days before the yearend, the employees noticed an interesting card on their desk upon attending their workplace.
The card designed by happyunion, featured the "Discover Your Own Galaxy." theme. The slogan was written on a design illustrating elements of Galaxy. happyunion's attempt to provoke the staff's curiosity were not limited to this card as it unveiled further designs in Telegram groups few days later.
The subsequent designs, also, emphasized the coherence of dnaunion group members' activities – a unity clearly observed in the performance of all the members and had led to ideal results. In the happyunion theme, dnaunion members were told: "Togetherness has turned our group to a galaxy."
On the New Year's Eve, we gather together to celebrate our achievements which we are greatly indebted to our highly driven team. With these descriptions the idea of invitation to the festival were specified. One of the members of the group wearing a cloth resembling an astronaut informed colleagues about the celebration of the end of the year, and determined the Mir (ruler) of each company through the lottery. These New Year Mirs ruled over their company up to four hours and with their fascinating commands entertained their colleagues. The Mir of each company had arranged an attractive program and all the programs were performed collectively boosting group spirit among colleagues. Thus all members of the dnaunion group had a pleasant day and prepared to celebrate the end of Persian calendar year 1396.