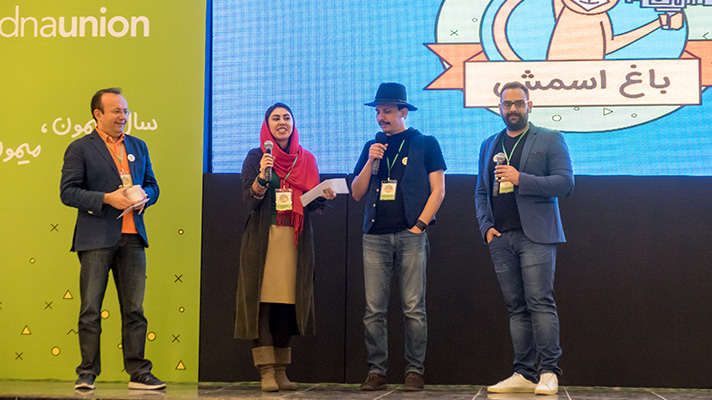 dnaunion Smile!
Members of the dnaunion, observing an old tradition, this time too gathered together on the closing days of the year in order to have a say goodbye to the year1394 (2015-2016) and welcome 1395 with extra energy.
Preparations for holding the yearend ceremony started in October 2015. Briefing the groups offering ideas, presentation of different teams offering ideas, selection of the superior idea, grouping, ceremony for invitation day to the yearend festivity, briefing the group leaders, performance of group work and finally the day for holding the yearend ceremony and presentation of different teams were the most exciting parts of one of the most important events of the dnaunion group.
This year, members of the dnaunion group were faced with the idea of producing #gardensmash for the yearend ceremony and they had to reversely dub a 30 to 60 second film on one of the most longstanding and interesting scenes upon their choice. The main objectives behind this idea were to create joy and creativity and bring about cooperation, excitement and great enthusiasm among the group members.
Great friendship, cooperation and convergence were shaped which was the most significant achievement of the ceremony. Members of the groups were selected from among different companies so that perhaps before they did not even know the name of each other but during two weeks of cooperation could finalize a group work with happiness and finally feel that all of them were winners.
With regard to the recent political and economic developments in Iran, the year 1395 will be a very important year in the marketing industry of the country and members of the dnaunion group welcome the New Year with energy and enthusiasm.