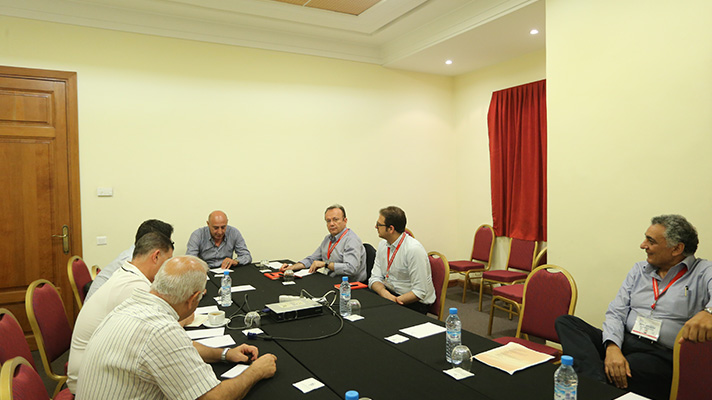 EMRC Attends 69th WIN/Gallup International Conference
The high importance of market research in today's competitive world is hidden to no one. Market research companies are making progress throughout the world rapidly. Application of modern tools and methods and high precision can be regarded among tools differentiating a market research company from others.
Undoubtedly, contacts at international level between market research companies can leave great impact on their synergy.
In this line, WIN/Gallup International is a leading and independent association in market research with 79 members from throughout the world. WIN/Gallup is 60 years old and has taken very effective steps to promote its goals.
Members work together on a daily basis to share knowledge, new research techniques and tools, as well as to provide the most appropriate solutions to international research projects.
EMRC has been a member of WIN/Gallup International for the past four years. EMRC deputy managing director says Emrooz Marketing Research Company has been admitted by the WIN/Gallup International thanks to its methods and creditable certificates. EMRC is the only market research company from Iran to have joined the Association.
WIN/Gallup has classified its members into various geographical regions. EMRC from Iran shares the same region with market research companies from Algeria, Lebanon, Iraq, Palestine, Jordan, Egypt, and Turkey.
WIN/Gallup holds an international conference every year to establish more effective contacts between member countries. The 2016 conference was held in Morocco in May. The annual conference followed up familiarity with new methods applied on market research fields in the member companies, reporting on global research conducted with the help of the member companies, holding various meetings at regional and international levels in order to forge more cooperation during its 3-day conference.
In part of the conference, specialized companies introduced new tools and technology market research companies could benefit to promote their goals. The interesting point is the presence of global clients in the conference and talking about market research methods applied by their industries and their outcome. This is where the impact of market research is clearly discussed by the customers.
Kamyar Emami also said that the EMRC rating had improved from 63 to 30 this year. He added that EMRC's effective communication with WIN/Gallup and efficient application of global methods at the company were among the reasons of this promotion.
In order to establish more effective contacts in the regional level, the EMRC managing director, Nasser Pashapour Nikoo, proposed that all the companies of the region use one of the effective solutions at the global level. He also said that EMRC is prepared to host joint regional meetings in this connection. It was also proposed to adopt a joint business model for the cause of joint cooperation in order to promote this industry within specific framework.