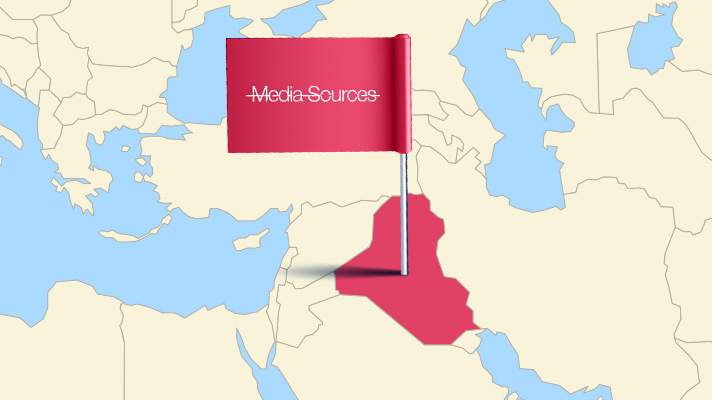 Media-Sources Offering Advertising Services in Iraq
Media-Sources, a subsidiary of dnaunion, has started offering advertising services in Iraq. By making a foray into the neighboring market dnaunion is expanding its regional operations.
Expanding the dnaunion's foothold in the Middle East region has always been high on the company's agenda. Media-Sources has already been offering services in the Afghan market through an exclusive partnership with commercial television station TOLO.
CEO of Media-Sources Mehdi Hatefi says, "Expanding our services, including media buying, beyond Iran's borders, have been on our agenda since 2017. In line with that agenda we forged an exclusive agreement with commercial television station TOLO."
"We have made a foray into Iraqi market and plan to implement our Afghanistan strategy in Iraq as well," he adds.
According to him, sociopolitical conditions are fundamentally different in Iraq compared with Afghanistan. "Those differences and political tensions in the country made work harder in Iraq."
He also notes that Lebanese advertising agencies have a firm foothold in Iraq. "Therefore, Iranian advertising companies have faced an uphill battle claiming a share in the market."
Hatefi also notes that most Iranian advertising agencies active in Iraq have been focused on offering services in Erbil and Kurdistan Region.
Several Iranian brands have a strong presence in the Iraqi market, including Barfab and Kalleh Dairy. "But their advertising campaigns have been very limited in the country."
The company CEO is of the opinion that there is extensive potential for promoting Iranian brands in the Iraqi market. "Through collaboration with Iraqi firms, we hope to tap those potentials."
Hatefi believes that Iranian companies have a great chance of expanding their presence in the Iraqi market but they need to adapt their products and advertising strategies with the needs of the target market.