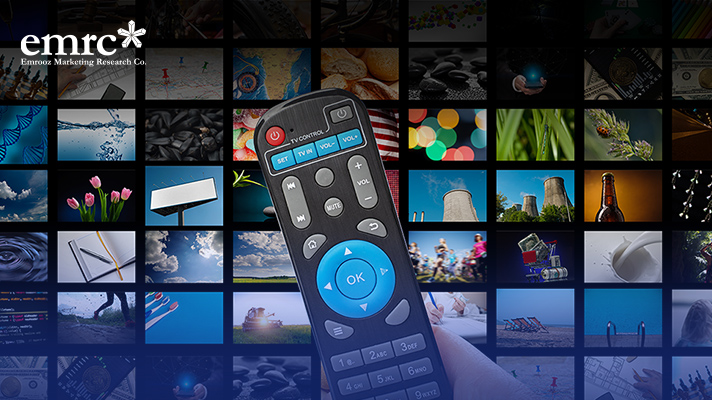 Top Ten Spenders on Advertising in Iran
A member of the dnaunion family, the emrc reviews Iranian businesses spending on advertisement every quarter and releases a chart of the top 10 spenders. The data gathered for the report is based on the official advertising rates announced by TV channels, newspapers and magazines.
It merits mention that some business might have forged better deals with TV channels or publishers to curb the costs of advertising but for the purpose of this report the emrc relies on the official rates.
Win Market was the top spender on advertising in Iran during the three month period ending on December 20, a recent report by the emrc indicates.
According to the report, TV commercials had a 99.98% share of Iranian businesses' total spending on advertisement, during the three month period ending on December 20.
The top 10 brands with the highest spending on advertising had a 43% share of the total money spent on TV commercials during the period in Iran.
The same companies accounted for 44% of the total sum spent on newspaper advertisement and 33% of the money invested in magazine ads.
Win Market, Mihan, Baya Network, Tabiat, Snowa, Savin, Speedy, Makenzi Food, Delpazir, and Alis were the top 10 spenders on advertisement during the three month period.
During the period, the top 10 investors in newspaper advertising were Omega, Eco Iran, Merident, Mashhad Leather, Shoniz Choclate, Ooh, Golha, ISACO, Kahrizak Charity Foundation, and AsiaTech.
The top ten investors in magazine advertising were Mobile Telecommunication Company of Iran (Hamrahe-Avval) , MTN-Irancell, Snowa, eFarda Company, Caspian Cosmetics, SAIPA, Asan Pardakht, Bank Saderat Iran, Bitter Sweet Café, and GISP.
The emrc conducts regular surveys of the Iranian market. The data gathered can provide businesses with valuable insights that would enable them to devise more effective solutions to boost their activities. For more information about the emrc and its activities, or this recent report on Iranian businesses' spending on advertisement, reach out to the emrc.