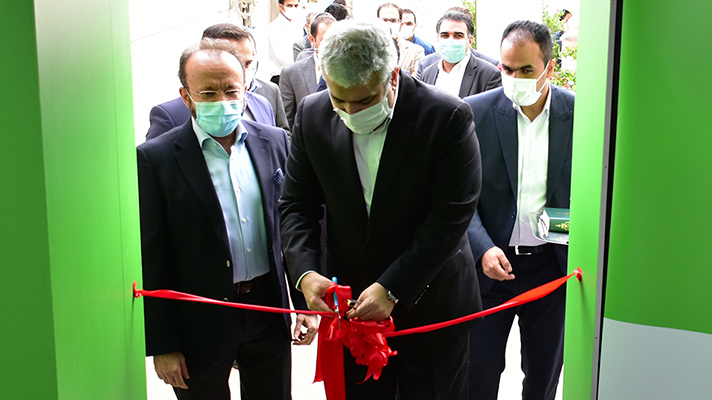 AAV Innovation Center Unveils Novel Advertising Solutions
AAV Innovation Center unveiled four products during in an event attended by Iran Vice President for Science and Technology Sorena Sattari.
A member of the dnaunion family, AAV Innovation Center has been established with the aim of streamlining development of AdTech, MarTech, and market research technologies. Over 450 full-time and 1025 part-time experts are employed at AAV Innovation Center.
Services developed by AAV Innovation Center are used by leading players in Iran's advertising market.
So far 120 billion rials have been invested in AAV Innovation Center. Some 100 billion rials have also been earmarked to be invested in the center in the coming months.
Head of dnaunion and CEO of AAV Innovation Center Nasser Pashapour Nikoo and Vice President Sattari were the key participants at the unveiling ceremony.
The four unveiled products were HyperAd, ΩHM, Influemeter (Influencer Meter), and Household Panel (HHP). The four services can be categorized as AdTech and MarTech services.
HyperAd is an ad exchange platform, a digital marketplace that enables advertisers and publishers to buy and sell advertising space. In other words, it works as a smart dashboard linking online publishers with businesses seeking a platform to house their ads and promote their products and services. HyperAd offers a wide range of services to consumers.
ΩHM is a novel ad campaign evaluation tool. The management of outdoor or out-of-home advertising campaigns is among the main concerns of businesses. They constantly try to evaluate the effectiveness of their campaigns. This is where ΩHM comes into the picture. Using ΩHM helps businesses track and evaluate their rivals' performance on top of their own. This online platform enables enterprises to see how much their billboards have been viewed as in the number of viewers and cost-per-view of a billboard. The information help ad agencies develop impactful campaigns while enabling businesses monitor the results in real-time. To gather the information an application has been developed and distributed. A set of users, record their every encounter with specific billboards throughout the city, attaching pictures and other useful information to their reports.
Influemeter is a directory of Iranian Instagram influencers which help businesses pick the best influencer for each campaign. In other words, the tool helps businesses find and analyze Instagram influencers. By offering up-to-date information and overview of the Iran social media scene, Influemeter help businesses make informed decisions.
HHP is a tool for conducting market research with focus on households and end-users. The platform gathers market research results over time, enabling professionals to study long-term trends and developments. Currently most businesses rely on costly short term market research projects. By cultivating data over time, HHP curb costs and makes research more cost-efficient. As part of the project, select families will be provided with a smartphone application. The application let's families record their shopping information over time. The data would later be analyzed by smart software supervised by experts.