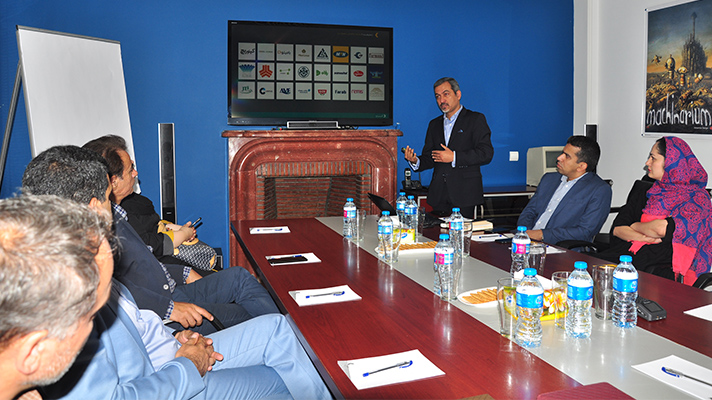 Bank Mellat Executives Visit dnaunion Group
Bank Mellat Marketing and Advertising Department executives visited the dnaunion group of companies.
This cordial visit was conducted to examine the potentials and trends of activities and scrutinize the progresses of the dnaunion group. During the visit, dnaunion group directors and visitors alike emphasized on maintaining and reinforcing interaction between the two sides.
Due to shortage of time, Bank Mellat senior executives visited only a few companies like Eshareh Advertising Company, Magnolia Advertising Company, and Emrooz Media Group. The visitors also exchanged views with the dnaunion group staff in different sectors. Dnaunion group staff responded to the questions posed by the visitors.
Bank Mellat executives evaluated the visit on positive notes and they transferred their feedbacks to the group members at the end of the day.
The visitors were Mr. Kimasi, Mr. Makki, Mr. Shahidi, Mr. Ghorbani, Mr. Haidarpour and Ms. Zia Azari.