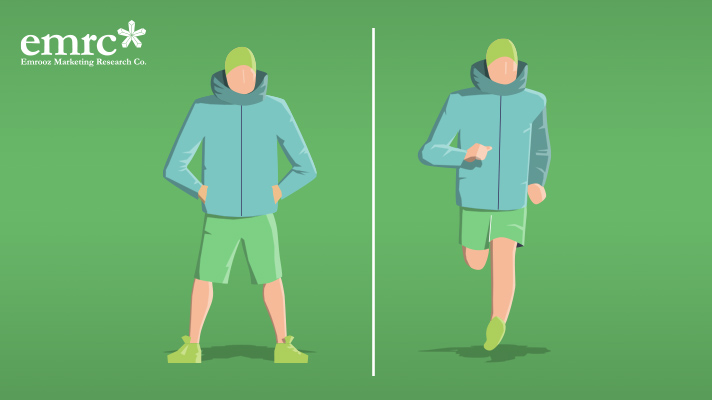 Older Iranians are Less Prone to Do Sports.
Most Iranians would acknowledge the health benefits of sport and regular physical activity; however, EMRC has found that only 45% of Iranians did sports during 2018-19 fiscal.
EMRC has carried out a survey that shows younger generations are more prone to do sports.
According to the findings, 54% of Iranians under the age of 30 did sports during the past fiscal year that ended in March 2019. The rate is significantly lower when all age groups are studied and stands at 45%. Data show that older people are less inclined to do sports.
The survey was carried as part of the Target Group Index (TGI) project which is one of the exclusive products of EMRC that are implemented under the license of Kantar Media.
Close to 71% of participants in the survey said that playing sports at least one time per week would have extensive health benefits. However, many of them confess that so far they have failed to stick to a regular sports program.
From the people who had physical activity in the period, only 30% played sports for over 3 hours every week. For people between 18 and 24 years of age the rate hikes to 35%.
In this survey, physical activities like jogging, hiking, and bodybuilding are categorized as doing sports.
The researchers have also found that bodybuilding was the most popular sport among Iranians. One out of 10 Iranians had a gym membership during the one year period. After bodybuilding, aerobics, swimming, and football were the most popular activities in the country.
EMRC findings indicate that 19% of respondents follow sports news on TV. 13% of participants follow sportspeople on social media platforms. Less than 5% of those questioned read sports magazines and papers. These findings are in line with the global trend of declining interest in print media.
Two state-sponsored TV channels, namely IRIB Varzesh and Channel 3 along with Radio Varzesh broadcast sports events. TV programs produced by Channel 3 are more popular with Iranians. Some 25% of participants regularly watch Channel 3. IRIB Varzesh is popular with 22% of respondents while only 4% listen to Radio Varzesh.
Data gathered by the dnaunion subsidiary, EMRC, can help businesses active in sports industries establish a more factual view of the Iranian market and devise effective strategies.