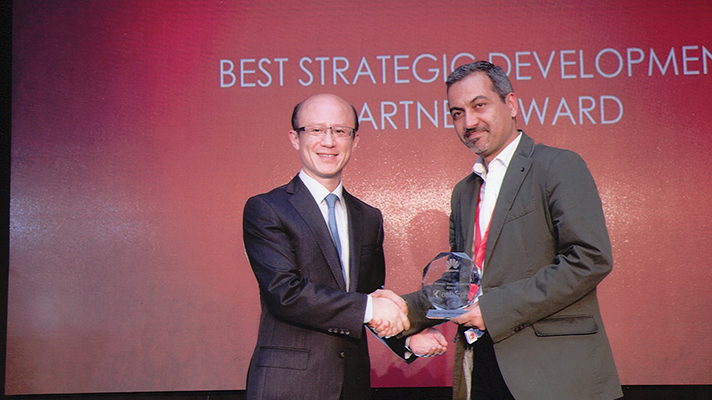 Eshareh Advertising Agency Best Strategic Partner of Huawei
Eshareh Company has won the award of the best strategic partner of Huawei in 2015. Dr.Mohammad Mousavi, Managing Director of the Company, received the award while attending the MEA Core Partners Convention.
Commenting on the nature of this valuable award, Dr. Mousavi said: "Huawei makes annual assessment of its partner companies on the basis of their performance. Then during a magnificent ceremony, it presents awards to the best company in each group in different classifications of cooperation with them.
"The general trend is such that since the beginning of cooperation of an agency with Huawei, with regard to the quality of the work accomplished, the extent of the activities which are referred to the company by Huawei will be increased and with the improvement of the level of trust, the agency will be turned into a top contractor and then to a partner and later to a strategic partner."
Eshareh Company ranked top partner of Huawei in Iran in 2014. In 2015 it ranked the best strategic partner of Huawei.
Among the renowned companies present in the ceremony mention can be made of Initiative, DDB, Ogilvy, Saatchi & Saatchi and PHD.
From Iran three companies, Darvag, Jaanoespar and Sima Ara were also present in the ceremony and received awards in other branches.