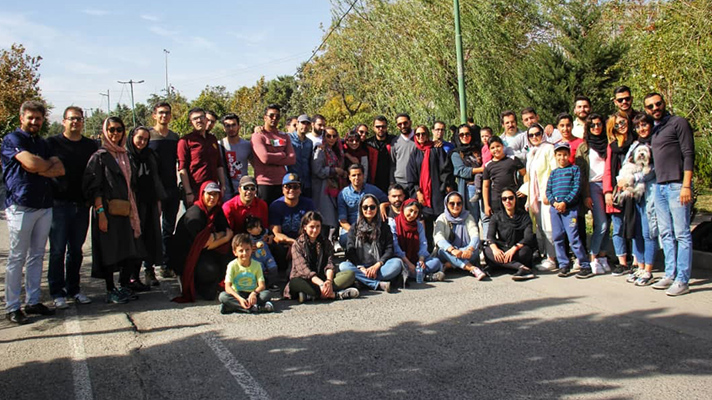 Kite Flying with happyunion
happyunion created an unforgettable memory by holding a kite flying program at the Pardisan Park of Tehran. This time, happyunion lends a new color to the hangout of the Tehrani kite fliers. Here, everybody is looking up to the sky and they have forgotten their problems on the earth for a short while. With happyunion, flying kites was full of happiness, enthusiasm, excitement, smile and energy. Everything felt calm here.
Flying kites with happyunion
The autumn wind has cleared Tehran's air; a wind that provided a pleasant atmosphere for a get-together in the early days of the Iranian month of Aban (October 23 – November 21) this year. To make memories in this pleasant atmosphere, happyunion had considered a fascinating and new program for boosting the spirit of cooperation in dnaunion.
It was a program in which people had to let go of the earth, look up at the blue sky of the Pardisan Park, and look at the dancing kites; kites that they themselves had flown; flights that had accompanied with them the dreams of kite fliers.
To cherish their dreams, the kite fliers tied the kites' strings tightly to their hands and ran fast; a running that revived a beautiful sense of childhood in them. While sprinting, they laughed loudly and shared their happiness.
This fun program required team cooperation and group activity among the participants, which added to its attractiveness. The kite flying with happyunion ended while not only the participants were not tired, but they scheduled their future programs more energetically.
happyunion is one of the dnaunion's internal groups that organizes interesting programs to boost the morale of human assets; programs that increase adrenaline in the veins. This time happyunion performed kite flying at Pardisan Park, but where will the next program be? Look forward to another surprise by happyunion teamwork in the coming weeks.