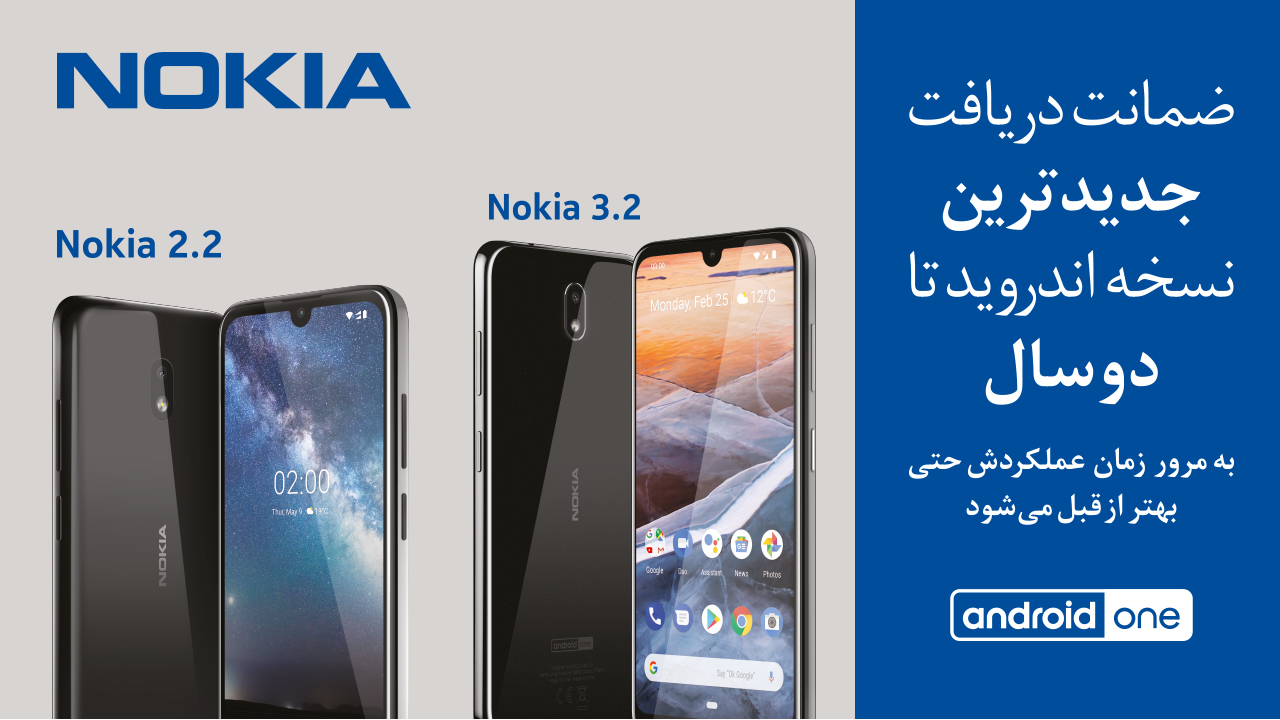 Magnolia Takes Control of Nokia Advertising
Nokia after a year-long absence, this time unveiled its new cell phone through an effective campaign. This comeback to the Iranian market has coincided with the rise in hard currency prices and devaluation of the local currency (IRR) which has not been ineffective in the advertising process of this smart phone. Nokia 2.2 and 3.2 phones, with maximum possibilities and a price lower than their similar handsets have been able to attract the attention of many people.
In the peripheral and digital campaign, the smart phone, by emphasizing on the guarantee for receiving the latest Android software updates for two years as well as considering the market tastes in Tehran and other cities, has been able to maintain the presence of a companion beside the audience. The Magnolia Advertising Agency, in addition to informing the arrival of the new Nokia product in the market, also considered the effectiveness level in planning advertising and strategy campaign through vigilance and awareness of the market and audience concerns.
This level of effectiveness, with regard to the market sensitivities and its constant fluctuation, is moving forward the targets of this campaign which identifies the features of these phones with a smooth cover in the two digital and peripheral sectors in a complementary form.
What has attracted the attention in the peripheral advertising sector is reference to the time factor which is generally a depreciating symptom but here it has emerged as a strong point in informative action. By citing this sentence "over time, its performance will even get better than before" it pushes the audience towards gathering more information about this new phone. It also provides a guarantee for the audience to safely download the new versions entered into the market with the ease of mind for easier use.
This fear has always existed among phone users that with the arrival of a new update from a modern world which is moving forward fast the gap between technology and facilitation of the use of the software will be widened. But Nokia's media advertising, considering the conditions and the arteries governing over the society and the taste of the users, have re-entered the Iranian advertising market with a kind of awareness and noticing of the type of technology and addressing the concerns of the audience that are moving forward with this same modern world.