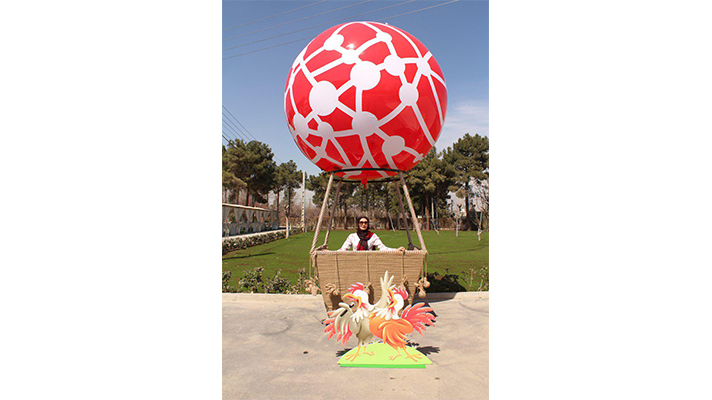 An Exciting Ride on a New Year Balloon!
All of us in our life may have wished at least once
to take a ride on a balloon. The DMN-A Brand Experience Agency made this dream come
true for its audience in the yearend festivity organized by the dnaunion group and
gave them a ride in a balloon and took memorial pictures of them. The photos,
after being printed were put at the disposal of the people and entered their treasury
of memories. The DMA- A Brand Experience Agency by implementing this idea and
presenting the New Year gifts intended to make a difference out of experience.
The DMA made great achievements in 1395 (2016-2017) and improved from an agency
with services below the line (BTL) to a brand experience agency. This agency in
its new position has rendered diversified and attractive services to its
customers; services which will provide them with tangible experiences a small
reflection of which was crystalized in the New Year gift of the agency. The DMA
New Year balloon ride was a gift of different nature not offered by any other company
and for the same reason it will remembered by those who had the exciting
experience for a long time.